A COMMUNITY OF NERDY, ORIGINAL, AND INCLUSIVE CREATORS
Nerdsmith is one of the best things to happen to me because it introduced me to a family of really amazing people and creators who have a whole host of skills to bring to the table.
A Nerdy Entertainment Network
Founded in March 2018 from a Burbank hotel room, we are a community of creators and entertainers who encourage and motivate each other. All Nerdsmith shows can be accessed for free, and our creators are supported by subscribers from their audience. We are here to celebrate all things positive and nerdy, and share it with the world!
[Nerdsmith] means family. The best kind you really can't be born into, but the one you find along the way. It's one of the most inclusive and loving places I've ever been.
Celebrating Our Differences
Marginalized creative voices deserve to be heard and supported. Nerdsmith is an LGBTQ+ ally, and we seek out creators who add positive representation in the nerd community. When we act with inclusivity, we are rewarded with a richer and healthier Nerdsmith family.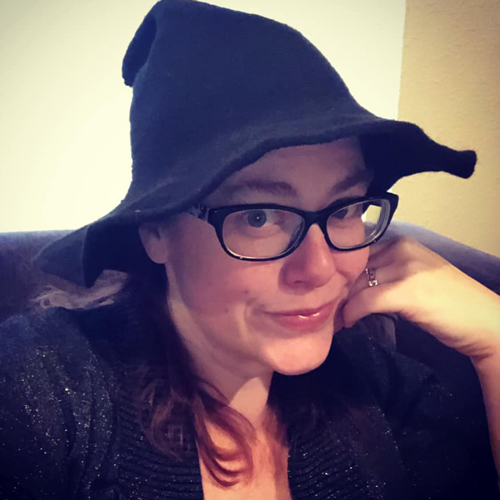 We support one another, we cheer each other on through every success, and help out when one of us stumbles over a hurdle. This platform lets us collaborate, create, and share works of passion with our audience.
Our ever-growing group of nerdy individuals is dedicated to creating an atmosphere of acceptance, inclusion, and encouragement. We learn from our mistakes and foster each other's personal growth. We promote tolerance and treasure acceptance. 
In addition to our line-up of fabulous shows, the Nerdsmith family seeks every opportunity to promote positive change in the world. We celebrate the generosity of the greater nerd community with Nerds Giving, our annual charity fundraising drive, and a number of our shows use their subscriber revenue to directly support charitable organizations throughout the year.
Nerdsmith gave me my players. Without that, The Land Above would never have got off the ground. The experience shared by the directors and other creators and the resources made available to me, be it art or music or a streaming platform, are invaluable.
Nerdsmith is run by our team of six directors. Not only is each one dedicated to giving their time and effort to supporting creators, they are content creators themselves. The Directors handle the day-to-day administration of the network, but also understand the everyday issues that creators face. They are a driving force and support system for members of the Nerdsmith family.
Nerdsmith honors the craft of being a nerd. We all consume media, and some of us help craft it as well. It's a skill, a talent, a labor, just like my night job!
A Forge Fueled by Talent and Passion
Creators are the heart of Nerdsmith, whether they are amateurs honing their craft, enthusiasts looking to make their passions into careers, or professionals seeking a community to grow with. They promote each other's work, collaborate on projects, and create exciting shows for our audience.
Interested in becoming part of the network? Entertainers and content producers are always welcome to apply below!